Welcome To Military Patches Company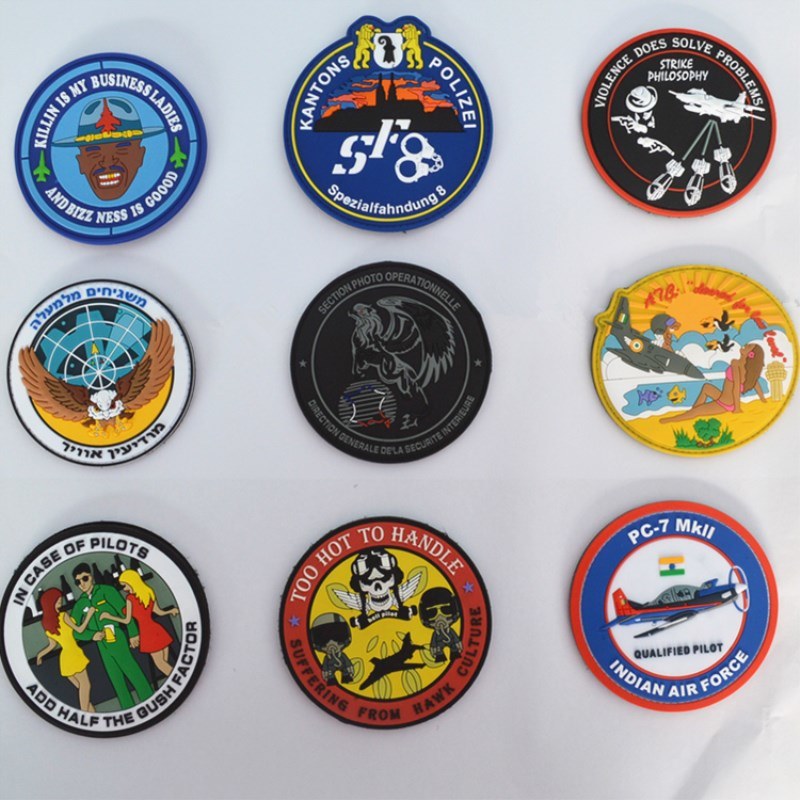 Best Silicone 3D Patches Manufacturers
Shero Creations is one of the top-notch Silicone 3D Patches Manufacturers In Delhi. Silicone Patches are used for varied applications and are recognized widely for their rubber-like properties, thermal stability, chemical resistance, environmental hardness and other characteristics. 3D Silicone Patch gives a unique identity to your brand and makes it noticeable. We keep their edges clean and bring finely finished designs as promised.
Custom Silicone 3D Patches For Creating Lasting Impact
We have skilled and talented professionals in our team that help us thoroughly understand customer demands and provide the latest designs accordingly. We custom made our Silicone Patches to complement different tastes and preferences. We keep fingers on the pulse to bring stylish and sophisticated Silicone 3D Patches complying with industry norms.
Salient Characteristics Of Our Silicone 3D Patches:
Build Unique Brand Identity: If customized to your brand preferences, Custom Silicone 3D Patches can give your brand a loud voice and unique identity to stand it apart from the crowd.
Broad Options Are Accessible: The design, colour, shape and size of the Silicone 3D Patch can be tailored to customer preferences and gives it an eye-catching appeal.
Maintains Durability: Personalised 3D Silicone Patches showcase a unique combination of strength and durability, thanks to their chemical and temperature resistance properties.
Shop Silicone 3D Patches In India With Us Because:
Precisely pack them in customized packaging for better safety.
Deliver quality as promised to comply with industry standards.
Have comprehensive and customized Silicone 3D Patches available.
Provide prompt delivery and maximum customer support possible.
Reach Us To Buy Silicone 3D Patches Online Today!
Being noteworthy among trusted Promotional 3D Silicone Patch Exporters And Suppliers In India, we provide premium quality and prompt delivery. Our manufacturing expertise and years of experience help us understand customer demands to customize designs accordingly. Let's talk to discuss more.