Welcome To Military Patches Company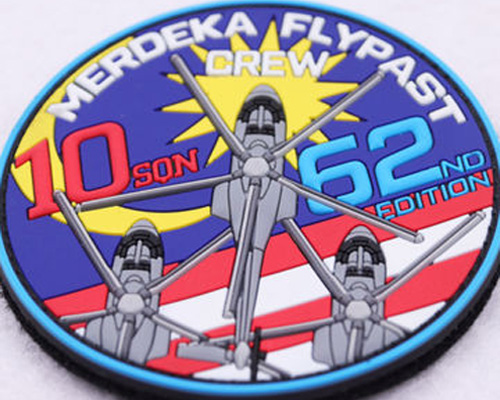 Trusted PVC Military Patches Manufacturers
Shero Creations is one of the illustrious PVC Military Patches Manufacturers In Delhi. Nowadays, these are popular, thanks to their flexibility, finishing, friendly use and pocket-friendly prices. Moreover, tailoring them according to the need is effortless and is used to honor the sacrifice or incredible service of officers. From indulging high-quality material to sophisticated technology to handle bulk customer demands, we master all aspects to serve the best Custom PVC Patches in the market.
Create Your Own PVC Military Patches:
Made with PVC material, PVC Military Patches are soft yet sturdy and easy to tailor according to requirements. Due to the cutting-edge technology inbuilt within our facility, we provide Custom PVC Military Patches to meet distinct client preferences. Being a quality-oriented company, we do not compromise quality and bring flawless and matchless patches.
Characteristics Of Our PVC Military Patches:
Durable And Stain-Free: Being incredibly resilient, PVC Military Patches can effectively withstand mud and grime. These are better for the outdoor environment and maintain their look and finish for years.
Have Endless Options: Whether you want 3d printed, coloured, camouflage or custom PVC Military Patch, the options available are endless and allow one to choose according to their preferences.
Simple To Apply: PVC Military Patch can be patched effortlessly to different clothing via sewing or glue. These are washable and remain intact at their place if sewed or glued perfectly.
Reasons To Reach Us For PVC Military Patches:
Have a comprehensive range to meet distinct orders.
Backed by skilled professionals and advanced resources.
Committed to providing prompt delivery and reliable support.
Understand customer demands and provide custom PVC Military Patches accordingly.
Shop PVC Military Patches Online With Us!
Being dependable among the Custom PVC Military Patches Exporters And Suppliers In India, we have the best resources to cater to your bulk requirements. We offer all types of patches in standard and customized options. If you have any queries, please write to us or call the given number.