Welcome To Military Patches Company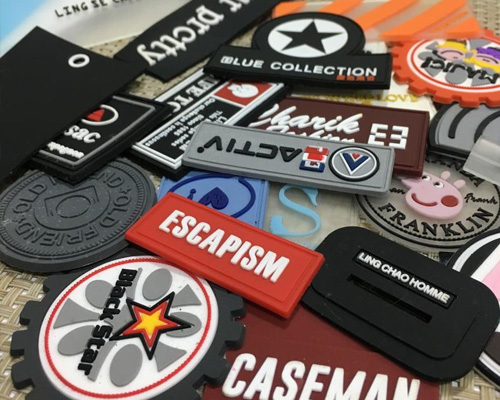 Preeminent PVC Uniform Patches Manufacturers
Shero Creations is one of the paramount PVC Uniform Patches Manufacturers In Delhi. PVC Uniform Patches are ideal for outdoors, military morale, sporting events, corporate events, schools, offices and more, thanks to their crack proof body, fade-resistant finish and waterproof quality. Custom PVC Patches are simple to clean, even with a damp cloth. Moreover, these are considered a modern and budget-friendly alternative to other patches available.
Custom PVC Uniform Patches – Customize To Your Preferences
PVC is undoubtedly a soft and durable plastic used for making PVC Uniform Patches and excellently brings custom design to life. We have sophisticated machinery within our facility to handle customized needs with ease. Durable PVC Rubber Patches can be tailored in different designs, colour, prints and finishes with ease for meeting distinct customer demands.
Top Characteristics Of Our PVC Uniform Patches:
Versatile: PVC Uniform Patches are highly flexible, available in endless shapes and shades, and safe to be used on different uniform materials.
Durable: The PVC material ensures the sturdiness and suitability of these patches in outdoor environments while preventing cracking, fraying or peeling, which is common in embroidered patches.
Easy To Maintain: Cleaning and keeping the finish of PVC Uniform Patches intact is a breeze. Being light & airy to the environment, these ensure long-term benefits.
Choose Us For Customized PVC Uniform Patches – Here's Why?
Have the best resources and team to meet your custom needs.
Bring a broad range of Custom PVC Uniform Patches.
Offer premium quality at pocket-friendly rates.
Never delay the delivery from our ends in all possible circumstances.
Cater to bulk orders with ease.
So, Shop PVC Uniform Patches Online With Us Now!
Being noted among top-notch Uniform PVC Patches Exporters And Suppliers In India, we bring unmatched quality in bulk at competitive rates. We blend our experience and excellence to enhance the design of our PVC Uniform Patches to offer the best for our customers. You can send your direct enquiry to initiate a conversation now.