Welcome To Military Patches Company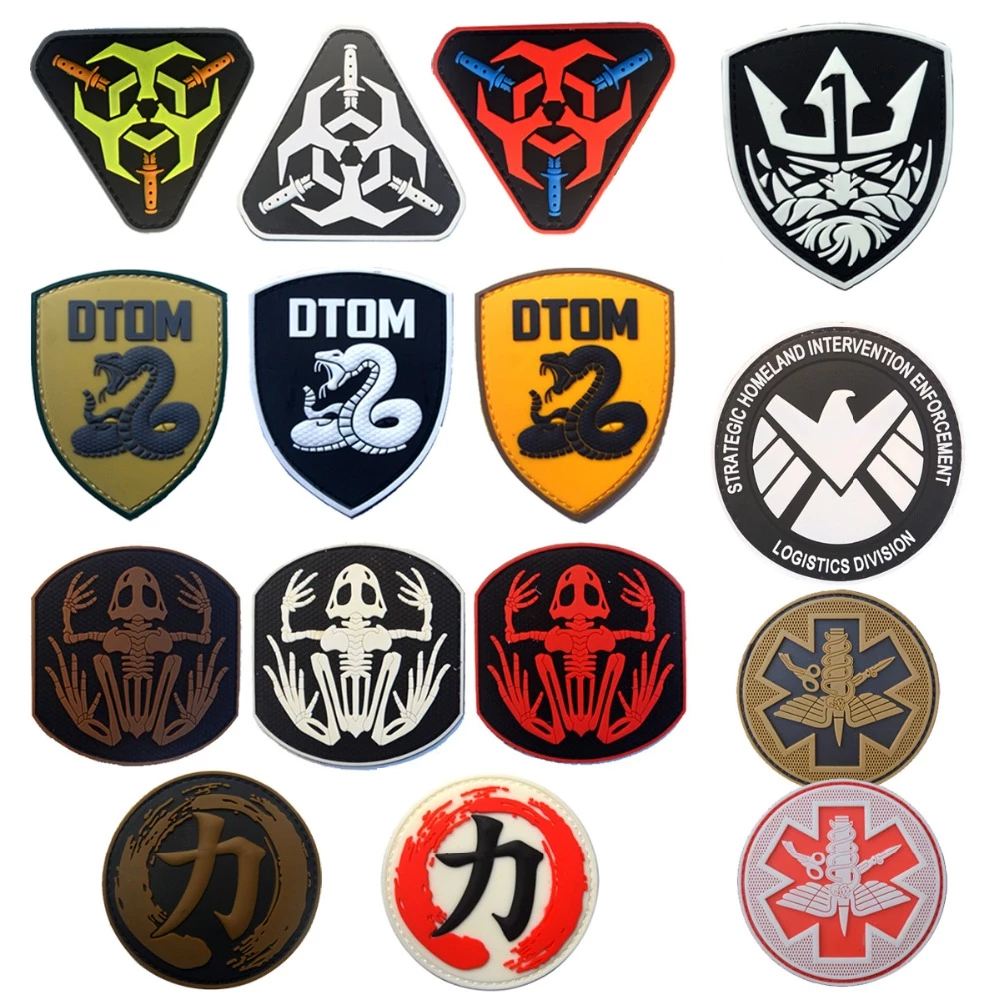 Preeminent PVC Army Patches Manufacturers
Shero Creations is one of the paramount PVC Army Patches Manufacturers In Delhi. PVC Army Patches are not just durable but are also recognized for their eye-catching appearance. Green PVC Army Patch maintains precise detailing and offers long-term benefits to end-users. Manufactured by experts at our in-house facility, PVC Army Patches are known for their superior quality, clean edges and attractive artwork. We moreover pay attention to their safe packaging to prevent any damage during transit.
PVC Army Patch - Incredibly Designed To Meet Your Needs
With the help of our sophisticated technology and excellent manufacturing practices, we thoroughly design each PVC Army Patch to give clients only the best. Our experts keep strict eyes on the process to avoid any unevenness or damage to the final product. We custom made PVC Army Patches according to customer demands to keep them satisfied to the fullest.
Pros Of Our PVC Army Patches:
Attractive Style: Custom PVC Army Patches are meant to capture the attention, and hence, are available with us in beautiful designs and multiple sizes.
Highly Durable: Thanks to their robust material, PVC Patches prevent any crack or scratch and maintain the durability and finish in all conditions for years.
Customized Designs: To cater to a different audience, we make Custom PVC Army Patches available at competitive rates.
Reasons To Shop PVC Army Patches In India With Us!
Promise and serve only the quality.
Never delay the delivery from our end.
Ensure safe packaging for maximum safety.
Customized and comprehensive range available.
So, What Are You Waiting For Now? Shop PVC Army Patches Online Now!
Being counted among top-tier PVC Army Patch Exporters And Suppliers In India, we are familiar with customer demands and provide customized range accordingly. Call us to commence the conversation.